A small, but significant group at the heart of the Language Link teaching operation are the TEL Teachers. Language Link employs native teachers of French, German, Italian and Spanish. Experience has shown that though a teaching qualification alone is not enough to guarantee one success in the classroom, such qualifications along with the right personality type makes for a formidable combination. It is this 'formidable combination' which forms the core of Language Link's teaching staff. In order to understand the type of teacher that Language Link is looking to hire, a Teacher Profile has been presented below.
Teacher Profile
Who are we looking for?
We are looking for qualified teachers of French, German, Italian or Spanish as a Foreign Language with or without experience, who are interested in acquiring or adding to their teaching experience whilst working in the developing economies of Central and Eastern Europe, and South East Asia.
In addition, we also welcome applications from native speakers of these languages for our Teacher-Internship Programme. This programme is designed to be a first step into the foreign language teaching profession and includes an intensive training programme, followed by a nine-month teaching contract. In applying for this programme, non-native English speaking candidates should be aware that the training programme is taught in English and has a bias towards teaching English as a foreign language. Typically the teaching practice component of the course involves teaching English, rather than any other language. Nevertheless, we have found that the principles of Communicative Language Teaching hold true whatever the target language being taught and that the training programme equips TEL teachers for the classroom.
What are we looking for?
In hiring TEL teachers, Language Link looks for qualifications, personality, commitment and approach.
Qualifications:
A teaching qualification forms the framework around which all other criteria are evaluated, and though these other criteria are of no less importance to the holistic approach that we take to staff selection, they are, admittedly, more difficult to measure.
Experience:
While previous experience in an academic management role is not a requirement, teaching experience is essential. The minimum level required for a Director of Studies is two years' full-time teaching. In order to be able to support the wide range of teaching programmes Language Link runs, a Director of Studies should have experience teaching Beginner – Upper-Intermediate as well as at least one exam level class. He/she should have experience teaching adults, teens and young learners. Teacher training experience while not a requirement is also an asset.
Personality:
Much of the success that a TEL teacher will enjoy will result from his or her ability to be flexible, open-minded and outgoing. Equally important is having a keen interest in other peoples and cultures and an empathy for the needs of one's students.
Commitment:
You will never be an exceptional teacher until you understand and accept the concept that teaching is an investment in your future; thus it requires your time and energy. As such, a willingness to work hard and see the job as a significant step in a long-term career, either in or outside language teaching is essential. So, too, is a willingness to give of oneself and one's skills to people who are depending upon them. No less important is a willingness to learn from one's students as well as to teach them.
In general students abroad are dedicated, hard-working and conscientious; they expect the same from their teachers. Remember that you are going abroad primarily to work, not to holiday. In other words, Language Link looks for 'teachers' not 'tourists'. You will find that whatever you invest in your students will be returned a hundred-fold.
Approach:
Deciding to teach abroad should be a first rather than a last choice, the opportunity should be carefully considered and the decision made in a mature and informed manner. Language Link can provide you with information on the country and the teaching post of your choice prior to your departure, but this should only be a supplement to your own research.
Finally, be prepared to overcome problems, to adapt to a new way of life and to build friendships in a different environment.
Reviews
Though Language Link is best known as a school of English, we also employ a number of French, Italian, German and Russian teachers. This being the case, Language Link would be remiss in its obligation to these teachers if it didn't open up a section for them to offer their feedback in the form of testimonials hopefully and or cooments concerning the company. Though this section is 'light' on testimonials at this time (we've only just started it September 2007), we're going to chase up our former TEL teachers and ask them for their input on the kind of employer Language Link has been to its teachers from the continent.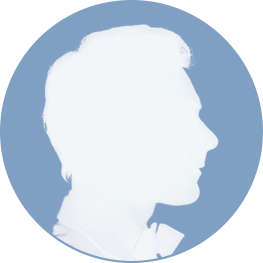 Cristiano RighiItaly
Cristiano worked for Language Link as an Italian and Spanish teacher at Language Link's Central School in Moscow. He also taught classes in-company where he became a favourite of many of our corporate clients.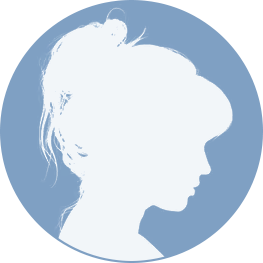 Marie AubierFrance
J'ai travaillé neuf mois à Language Link en tant que professeur de français.